Wine cooler
You can find for sale (only directly at the cellar) wine cooler for your bottles of wine.
A wine brick or a wine cooler, ideal for putting your bottles of wine at the table while keeping them at the right temperature.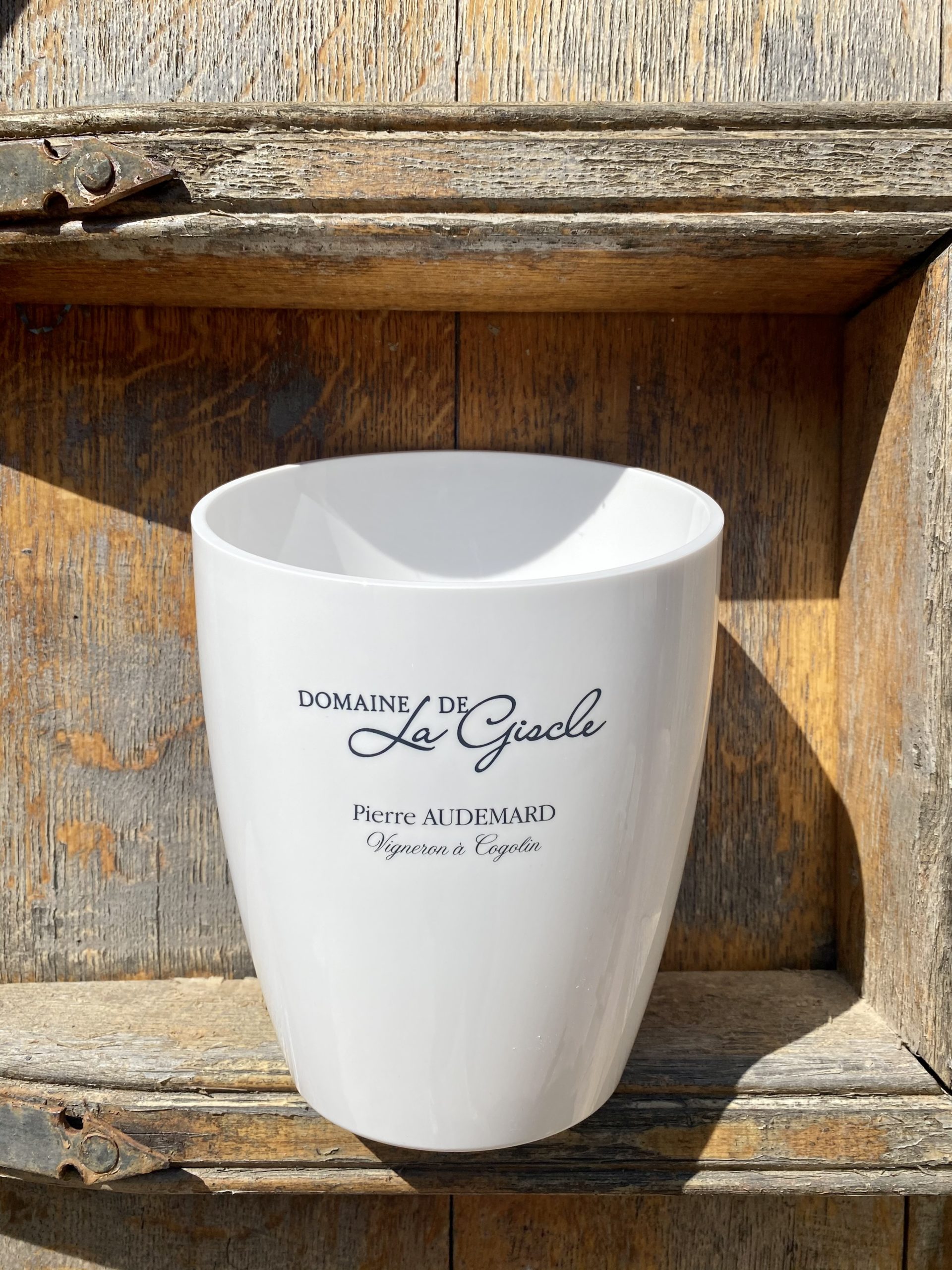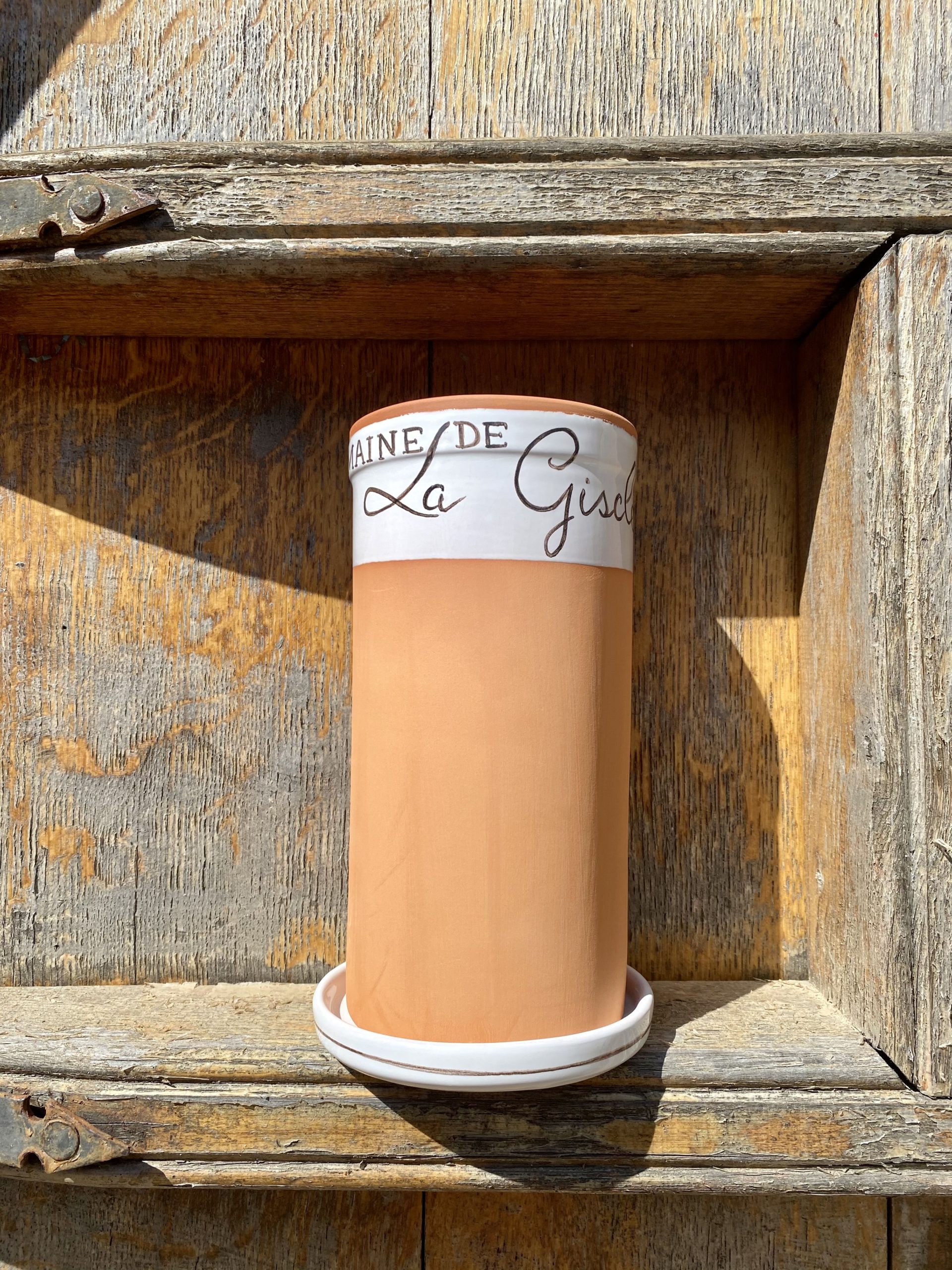 For a good use of the wine brick
This « Domaine de la Giscle » wine brick was made by the artisanal pottery of Cogolin.
Immerse the brick for 10 minutes in water, the natural clay being porous, the clay will be saturated with water.
This water will gradually turn into water vapor, which will lower the temperature of the entire wine brick.
Place your bottle of wine from the fridge or cellar, in the wine brick.
The wine will keep its starting temperature as long as the brick is wet (+ or – 2 hours)